Emergency Dentist – Syracuse, NY
Quality Care in Your Time of Need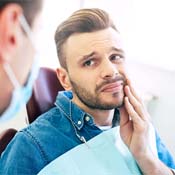 Dental emergencies can happen out of nowhere, which is why we have the training and technology necessary to get our patients out of pain as quickly as possible. Dr. Craybas and Dr. Crumb are incredibly experienced, and they offer high-quality, custom-made dental restorations. Keep reading to learn more about dental emergencies in Syracuse and how we can treat them.
How to Handle Common Dental Emergencies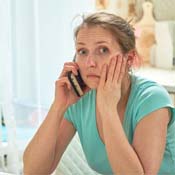 Dental emergencies will typically fall into 2 categories: sudden physical injury or long-term infection that is usually a result of poor oral hygiene. At Creative Dental Concepts of CNY, we're able to treat both kinds of emergencies, getting our patients out of pain as soon as possible. In the event of an emergency, call our office right away. In the meantime, here are some tips for handling the most common dental emergencies:
Toothaches
While a toothache may seem like a sudden problem, it's typically caused by poor dental health that leads to infection. If you're experiencing a toothache, rinse your mouth out and floss around the area to ensure it's not a lingering piece of food debris. If you're still in pain, call our office for treatment. We may have to perform a root canal to remove the infected part of your tooth.
Chipped/Broken Tooth
A chipped or broken tooth can be painful because lost enamel exposes the sensitive inner portion of the tooth. If this occurs, pick up the pieces of your tooth and keep them in a safe place. Use gauze if there's bleeding and apply a cold compress to the side of your face to help numb the area. After, call our office right away for a proper restoration. In some cases, if the tooth is too damaged, we may even have to completely extract it to provide relief.
Knocked-Out Tooth
If your tooth gets knocked out, pick it up, rinse it off, and store it in water or milk to keep it moist. You can use gauze to stop bleeding, and you can also apply a cold compress to reduce any swelling. Then, call our office. The sooner you can get here, the higher the chances are for us to successfully replant your tooth.
Lost Filling/Crown
Just like a chipped or broken tooth, losing a crown or filling can be painful due to the sensitivity you may experience, especially to hot or cold temperatures. You may be able to find dental cement at your local drugstore to temporarily replace your crown or filling, but you can also use sugarless gum as a quick way to protect the area. After you've made yourself comfortable, call our office.
How to Prevent Dental Emergencies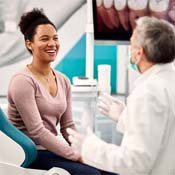 Although dental emergencies are never completely preventable, here are some easy tips for minimizing your chances:
The Cost of Treating Dental Emergencies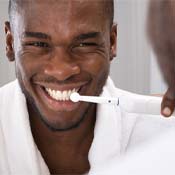 Because of the variety of dental emergencies that can occur, it's hard to give a cost estimate without examining your mouth first. Sometimes a toothache can be treated with simple antibiotics, while other instances may require more extensive restoration. It all depends on your specific emergency or injury. The best way to receive a precise estimate is to come into our office. We'll carefully examine your smile before developing your personalized treatment plan that includes cost.