Syracuse Root Canal Therapy Saves Smiles
Millions of US adults and kids experience some level of dental phobia or anxiety, but almost every patient cringes when they hear the words, "root canal." The Creative Dental Concepts of CNY team has great news for patients who need root canal therapy, advances in anesthesia and procedural techniques have virtually eliminated the pain formerly associated with root canal therapy. Saving your natural teeth is of primary importance to us. Both Dr. Craybas and Dr. Crumb do root canal treatments in office for most cases. However, we will consult with a trusted endodontist, a dentist who has specialized in treatment for the inner parts of teeth, as necessary to ensure patients receive the safest, most effective treatments. Before a root canal is done, we need to complete an accurate diagnosis and consultation with you to discuss all of your treatment options. We will always do something to relieve your pain expeditiously, but we will take our team before beginning your root canal to ensure you receive the best possible services. Contact our Syracuse dentistry team right away if you experience any of the common warning signs that you may need root canal therapy. We'll do our utmost to see you on the same day you call to relieve pain and start your dental restoration plan right away.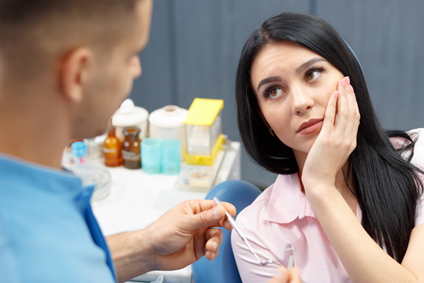 What is a Root Canal & When Will I Need Root Canal Therapy?
Root canals are necessary when tooth damage or decay reaches the very inner layer of the tooth called the pulp. The entire nerve structure of the tooth is housed inside this pulp layer, so when it is directly accessed by decay or damage, the result is the dental sensitivity and toothache that typically proceed the need for root canal therapy. The only way to know for sure that you need a root canal is to consult with a trusted dentist, but you should let your dentistry team know right away if you experience any of the following oral health issues:
Severe toothache that may worsen when biting down
Lingering sensitivity when the tooth is exposed to hot or cold temperatures
Infection or inflammation in the gum tissue around the tooth
Dark coloring in the tooth enamel typically near the gum line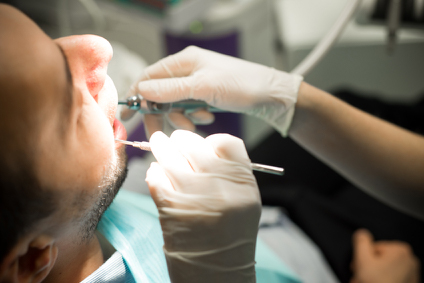 How are Root Canal Treatments Performed?
Root canal therapy will typically require two or more treatment visits. We'll begin by numbing the area around the tooth. Then, a small access hole is drilled from the top of the tooth to the pulp layer. The pulp, nerve, and damaged tooth structures are all extracted through the access hole. Then, the interior part of the tooth is carefully decontaminated. In some cases, we'll need to administer topical or oral antibiotics before we complete the treatment to ensure success. Otherwise, we'll refill the tooth with a biologically compatible substance. Then, the access hole will be sealed off. In most cases, we will also need to place a dental crown to protect and strengthen the root canal treated tooth.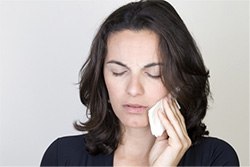 What Other Options do I Have?
The best option for any patient is to do your utmost to preventive root canals before they start by brushing and flossing daily and visiting our office for twice a year dental checkups. In most cases, once you've reached the stage where a root canal is necessary, the only other treatment option is tooth extraction. We will always do our utmost to help you avoid unnecessary tooth loss, but if you're at a high risk for root canal failure, this may be a better solution. One of our team members will carefully outline all of your treatment options during your dental consultation appointment to ensure you feel completely confident in your treatment plan before we begin.