Manlius Dental Patients Welcome!
Comprehensive Dental Care for the Whole Family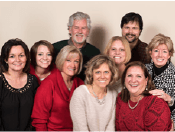 If you live in Syracuse, Manlius, or one of our surrounding communities, we hope you'll trust the dedicated dentist and team at Creative Dental Concepts of CNY with your family's oral health care needs. We offer a wide range of treatments to ensure optimal oral health, and our convenient location near downtown Syracuse makes us a great dental office option for Manlius residents. When you're ready to get started working with our team, call our dental office to schedule an appointment. Our friendly team members look forward to hearing from you.
Friendly & Caring Team Members
We have one experienced dentist on our team, Gregory A. Craybas, DDS. Most importantly, our knowledgeable dentist and dental team members are all passionate about developing professional relationships with our patients founded on trust and respect. We want you to look forward to coming in to see us every six months.
Comprehensive Dentistry Services
At Creative Dental Concepts of CNY, we are happy to welcome patients of all ages and provide a wide range of treatment options. Our goal is to help you get the dental care you need in our dental office, so you don't have to worry about scheduling appointments with specialists unless it's absolutely necessary. Some of the treatments we provide include:
Family dentistry – cleanings, checkups, and care for patients of all ages in one location.
Cosmetic dentistry – teeth whitening, porcelain veneers, and complete smile makeovers.
Restorative dentistry – dentures, dental implants, root canals, and crowns and bridges to restore your smile's form, function, and appearance.
Budget Friendly Treatments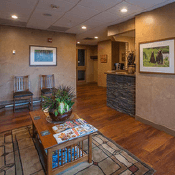 We do our utmost to keep the costs of dental care within the average for our area. Our knowledgeable team members are also happy to process and file dental insurance claims. If you need help fitting the costs of treatment into your budget, we can also work with CareCredit to provide low and no interest payment plans.
A Short Drive to Our Convenient Downtown Dental Office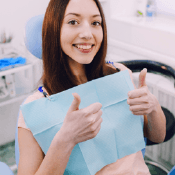 Located close to the heart of downtown Syracuse, many Manlius patients who make the commute for work find our dental office convenient for dentistry services before or after work or over their lunch breaks. If you want to visit us directly from Manlius, we are located less than ten miles away. To get to our office, simply head northwest on New York State Highway 5/New York State Highway 92. Follow signs for New York State Highway 92 west to Syracuse. Then, turn left on University Avenue. One block later, take a right onto Madison Street and continue for one block. Then, turn right onto Crouse Avenue. Our office is located on the right. Need help finding us? Don't hesitate to give us a call. One of our team members will be happy to help.