Dentures – Syracuse, NY
Amazing Full Smile Replacements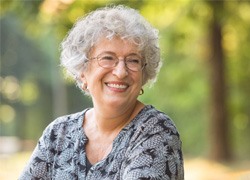 If you've lost some or all of your natural teeth, whether from periodontal disease, tooth decay, or injury, dentures can be used to replace your missing teeth and restore your smile. Replacing missing teeth is critical not only to your appearance and self-confidence but to your health as well. A complete set of teeth allows you to eat a varied diet full of wholesome, delicious foods, ensuring the continued health of your entire body. Without support from teeth or a denture, the muscles of the face begin to sag, making a person appear older than they really are. Eating, speaking, and looking your best become possible again when you replace missing teeth with dentures and partials.
Why Choose Creative Dental Concepts of CNY for Dentures?
Personalized Dentures Made from Durable Materials
High-Quality, Patient-Centered Treatment Plans
Dedicated Team of Knowledgeable, Caring Professionals
Who Is a Good Candidate for Dentures?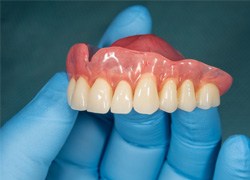 If you are missing more than one tooth in your upper or lower jaw, or if the whole arch is gone, you may want to start thinking about getting dentures. Of course, there's more than one way to replace lost teeth, and we can explain what services are available in more depth if you set up an appointment at our office. With our help, you'll be able to figure out whether dentures are really a good fit for you. Don't wait too long to call; your risk for gum disease and other dental problems will increase if your missing teeth aren't quickly replaced.
Types of Dentures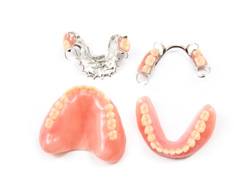 What does your dentist mean when they say you should get dentures? They could be referring to partial dentures to fill in a few spaces in your smile, or they might mean full dentures to replace the entire row. In some cases, they may even suggest combining dentures with dental implants. Our team is here to help you pick the type of denture that's right for you; below is a brief summary of the options we offer.
Partial Dentures
Partial dentures are indicated when a patient has some healthy natural teeth remaining. We can use a partial denture to fill in the missing areas of your smile like completing a puzzle. Our partial dentures are custom-made to seamlessly blend in with the rest of your natural smile. This prosthetic utilizes clasps to stabilize your replacement teeth, giving you a smile that looks great and functions easily.
Full Dentures
There are various types of dentures available for men and women seeking a convenient and comfortable tooth replacement option. A conventional denture is custom-crafted and placed in the patient's mouth following extraction of any remaining teeth. This process typically requires a number of months while the tissues fully heal. The full denture is held securely in place using special denture adhesive or natural suction.
Implant Dentures
If you're looking for the most stable smile available, we can combine dental implants with dentures to help you achieve amazing results. Dental implants are small titanium posts that get surgically placed in the jawbone to act as artificial tooth roots. Once an average of 4 implants are placed, we can mount your denture. Rooted in the jawbone, dental implants allow you to eat, speak, and grin with ultimate confidence. There is no possibility of your denture slipping or sliding because it's firmly secured with implants.
The Benefits of Dentures
Almost one in five people around the world wear dentures in one form or another. If you're wondering how they have remained so popular over the decades, it's no secret; dentures have a number of advantages that make them worth considering as a tooth-replacement solution, including:
Being an affordable way to replace many teeth at once.
Letting you chew properly and without discomfort.
Being very easy to maintain.
Having an average lifespan of more than a decade.
Being fully customized according to each patient's needs.
Maintaining Dentures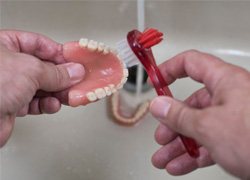 To keep your smile as clean and healthy as possible, it's important that you know the right steps for maintaining your dentures. If you have implant dentures, simply care for them as you would your normal smile, visiting our office for routine checkups to ensure that they're still feeling and functioning properly. However, removable dentures should be taken out each night and soaked in denture solution or water. This shakes loose plaque and food debris that build up throughout the day. You should also use a soft-bristled toothbrush and nonabrasive toothpaste to clean your dentures in Syracuse daily. Additionally, it's a good idea to have some denture adhesive on hand in case your dentures need more stability.
Understanding the Cost of Dentures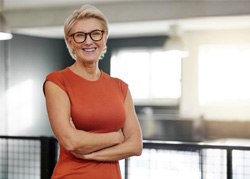 Are you considering dentures? Surely, you've done some research about their cost online, but these estimates are often inaccurate because they don't account for the many variables that go into treatment. The only way to get a precise estimate is to visit our office for a consultation with one of our experts. They will provide you with a personalize treatment plan after carefully examining your mouth. Until then, you can find some important information about the cost of dentures in Syracuse below.
Factors that Affect the Cost of Dentures
There are three main factors that influence the cost of your dentures. First, you must have any preexisting issues treated. Whether it's gum disease or necessary tooth extractions, it's vital that your mouth is healthy before our denture dentist in Syracuse gives you your prosthesis. Second, the material used for the base of your dentures can impact the price. There are different types of acrylic, which will be colored to match the shade of your gums. Lastly, are your artificial teeth made of acrylic or porcelain? These teeth are attached to the gum-colored base, and it's integral to your overall appearance that they look natural.
Are Implant Dentures More Expensive?
Typically, implant dentures are more expensive, but this is for good reason. They come with many unique benefits that you won't be able to enjoy with traditional dentures. Implant dentures give you the most sturdy and stable smile replacement, allowing you to grin, speak, and eat with confidence. They offer a much more comfortable fit because they don't shift or slide around in the mouth. Dental implants also stimulate the jawbone to prevent it from deteriorating, which maintains a full and healthy facial appearance. Plus, implants themselves can last well over 30 years, potentially saving you money in the future by avoiding replacements.
Does Dental Insurance Cover Dentures?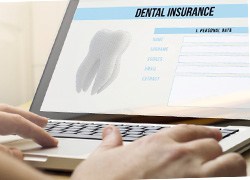 Yes! Dentures are considered a major procedure, which is why most insurance providers will cover around 50% of the treatment. Of course, coverage will vary from plan to plan, so it's important that you contact your insurance before making any final decisions. That said, we are always happy to speak with your provider directly to maximize your dental benefits and save you money. Our friendly front desk team is experienced in minimizing out-of-pocket costs for our patients.
Other Options for Making Dentures Affordable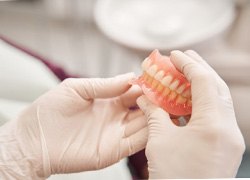 No insurance? No need to worry! We are committed to making dentures affordable for all budgets, which is why we offer several interest-free payment plans. Contact our office to discuss specifics! We will be happy to answer any questions you have. With alternative financing, you can choose the plan that best works for your budget. Instead of paying one large fee all at once, we'll break your fees up into simple monthly payments. The best part is you'll only need to communicate with us – there are no confusing insurance limitations.
Denture FAQ's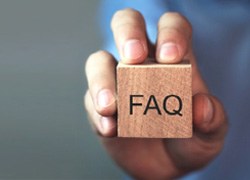 Are you still curious about dentures in Syracuse? If so, you've come to the right place. We want all our patients to feel confident in their treatment price before making their investment—especially when it comes to a potential full smile replacement. That's why we've included the answers to some of the most frequently asked questions about dentures. Read on to learn more about this wonderful way to restore your teeth.
Which Dentures Are Right for Me?
No two smiles are the same, which is why the only way to know if dentures are the right option for you is to visit our office for a consultation. Dr. Craybas will carefully examine the condition of your oral health before making a proper recommendation. Typically, patients who are missing teeth randomly throughout their smile can benefit from partial dentures. If you're missing all or most of your teeth, full dentures will typically be the best solution. Plus, for the most stable smile available, implant dentures may be a good choice as long as your jawbone is healthy enough.
What is Life with Dentures Like?
Life with dentures is a significant improvement—you'll be able to smile, speak, and chew with the confidence of having a full set of teeth. However, there is a slight adjustment period when you first get your dentures. It may be difficult to speak for the first few days, but you can easily improve by practicing various words that are hard to say in the mirror. You also may have difficulty chewing properly right away, so start with small portions that are simple to eat. Once you've gotten used to your dentures, you can enjoy improved quality of life and of course, a beautiful set of teeth.
How Long Will My Dentures Last?
Many patients wonder how long their dentures will last so they know when to get them replaced. With proper care, you can enjoy your dentures for 5 to 7 years. Throughout this time, you will visit our office for routine checkups where we will ensure that your prosthesis is still fitting properly. Over time, relines and adjustments will need to be made so you can continue to enjoy a comfortable set of teeth. Just be sure to follow our instructions for maintenance.
How Much Will My Dentures Cost?
One of the most common questions is about the cost of dentures. However, the only way to get a precise estimate is to schedule a consultation with our office. We will examine the number of teeth that you're missing and the condition of your oral health before developing a personalized treatment plan that includes the overall price. It's important to remember that the number of teeth you're missing and which insurance provider you have are influential factors when it comes to the cost of your treatment.
If you have additional questions, please don't hesitate to contact our office!
Schedule Your Consultation Today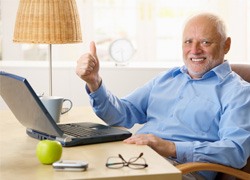 If you are missing multiple teeth and you would like to explore your restorative dentistry options, please give us a call at our office in Syracuse, NY, and schedule your consultation with our dedicated oral healthcare team. We genuinely look forward to helping you reclaim your smile and your life with beautifully lifelike dentures and partials. Our state-of-the-art dental practice is privileged to serve the complete dental care needs of families from throughout Central New York and the surrounding areas.