Your Syracuse Dentist & Team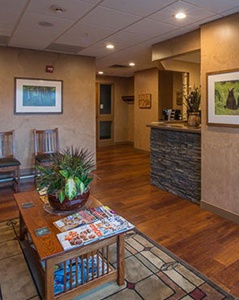 If you're looking for a new Syracuse dentist and dentistry team, we know there are numerous options waiting for you. However, if you're looking for the best Syracuse dentist to offer comprehensive dentistry services in a comfortable, state-of-the-art dental office, Creative Dental Concepts of CNY may be just what you're looking for. Our caring dentist and dentistry team offer gentle, attentive dental care for patients of all ages. To find out more or schedule an appointment with us, call our team today. We look forward to showing you a different kind of dental care.
Meet the Dentist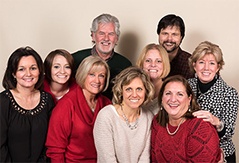 Our dental team includes one skilled, experienced dentist, Gregory A. Craybas, DDS. Dr. Craybas has years of education and experience that he puts to work delivering flawless smiles. He maintains active memberships in many professional dental associations to ensure he stays at the forefront of the field.
Our Comprehensive Dentistry Services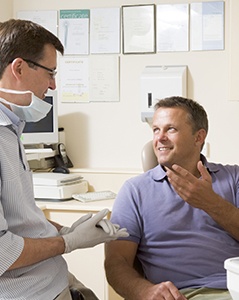 When it comes to finding the right dental office, you want to choose a practice that provides a comprehensive array of dentistry services to meet your family's needs. The Creative Dental Concepts of CNY team offers a variety of dental treatment options, including:
Preventive dentistry – dental checkups, teeth cleanings, dental sealants, and more. These treatments help patients keep their smiles whole and healthy for life.
Restorative dentistry – repairing smiles right away following dental damage is essential. We provide a wide range of conservative restoration options that maintain the maximum amount of healthy tooth structure while fully repairing damaged smiles, including tooth-colored fillings, dental crowns, and root canals.
Cosmetic dentistry – a flawless smile is something every patient deserves, and we offer numerous cosmetic dentistry solutions, including teeth whitening, porcelain veneers, and tooth-colored crowns.
Advanced dentistry – in addition to these basic preventive, restorative, and cosmetic dentistry solutions, we also offer more advanced treatments like CEREC same day dental restorations, dental implant supported tooth replacement, periodontal therapy for gum disease, and children's dental care.
Convenient Office Location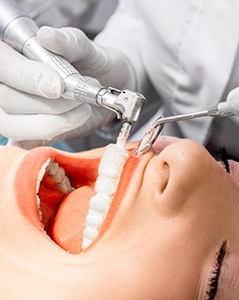 We are conveniently located for patients from across central New York. If you're located in Fairmount or anywhere west of the office, you can reach us easily via Interstate 690. From Fairmount, you can take NY-695 or NY-297 north to I-690. You'll take I-690 east to I-81. Take I-81 south to Adams Street. Take a left on Adams Street, and then another left at South Crouse. Continue to the Hill Medical Center garage to park.
If you're located in Fayetteville or anywhere east of the office, you can take NY-5 west to I-690 west to I-81 and follow the above directions to reach our office. If you're located in North Syracuse or anywhere north of the office, you can take I-81 south and follow the same directions to our parking garage. From Lafayette or other communities south of the office, you'll take I-81 north and take exit 18 and turn left on Adams street. From there, you'll take a left on South Crouse and find the Hill Medical Center garage.