Veneers – Syracuse, NY
Porcelain Veneers Perfecting Syracuse Smiles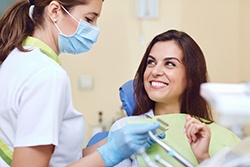 When smile imperfections cause you to feel self-conscious, you can rely on veneers in Syracuse to give you the appearance you desire. At Creative Dental Concepts, our team of experts can transform your smile into a beautiful work of art. Using wafer-thin porcelain shells to hide your tooth flaws, we can deliver outstanding results that will keep you smiling year after year. And because of their longevity, you can maintain a new and improved appearance for a decade or more. Call us today to find out how you can get started.
What are Dental Veneers?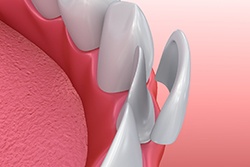 Porcelain veneers are ultra-thin shells of tooth-colored, ceramic material that are bonded to teeth, usually on the front surface and sometimes along the biting edge. This procedure can be the ideal restorative choice for improving the appearance of the front teeth.
Since porcelain veneers require much less tooth preparation than a crown, they are excellent alternatives to crowns if there is adequate natural tooth structure present. Highly resistant to permanent staining from coffee, tea, and even smoking, the wafer-thin porcelain veneers are placed to mask:
Discolorations
Correct misalignments
Repair fractured tooth structures
Eliminate unsightly spacing between teeth
Permanently brighten teeth
They're also commonly used to simply improve a smile. Porcelain veneers achieve a tenacious bond to the tooth, resulting in an esthetically-pleasing look that is unsurpassed by other restorative options. Generally, veneers will last for many years, and the technique has shown remarkable longevity when properly performed.
The Process of Getting Veneers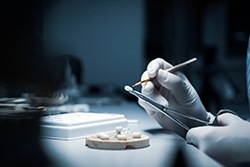 In order to achieve the very best clinical results that exceed everyone's expectations, we feel that it is imperative that the initial diagnosis is comprehensive, and treatment recommendations are thoroughly discussed between the doctor and the patient. In our office, Dr. Craybas will take pre-operative digital photographs and, through digital simulation, show you what your teeth might look like when they are restored.
Once you agree with the treatment plan, we will begin by removing a small portion of your tooth enamel to ensure that the veneers bond correctly when placed. We will then capture impressions of your teeth, sending them off to lab technicians who will fabricate your customized veneers. You'll be fitted with temporary veneers that you can wear in between your appointments.
Within several weeks, you will return to our dental office to have your temporary veneers removed and your permanent ones put into place. Your cosmetic dentist in Syracuse will be most careful when positioning and aligning each veneer to ensure that it matches your gumline and creates a uniform, cohesive look.
The Benefits of Veneers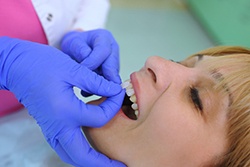 Having veneers placed on your teeth is one of the best decisions you can make, especially if you are looking to completely transform your smile. Some of the greatest benefits you can expect to receive include:
Custom restorations that can last a decade or longer with proper care
Restorations that are stain-resistant, allowing you to enjoy moderate consumption of dark-colored beverages
Durable restorations that can withstand daily wear and tear
An improved appearance that allows for a more natural look and boosted confidence
Optimal versatility in a solution that can hide a multitude of imperfections
A less invasive cosmetic solution as opposed to receiving dental crowns
Understanding the Cost of Veneers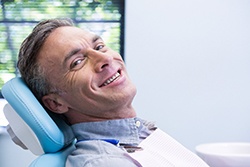 Veneers are very popular because of their ability to completely transform the appearance of your smile. As with most things, you truly get what you pay for with this treatment. If you want beautiful, long-lasting results, your grin is always worth investing in. It is also important to choose the right cosmetic service to achieve your goals. Read on to learn more about the cost of veneers in Syracuse compared to other treatment options!
Cost VS Cosmetic Dentistry: What's Right for Me?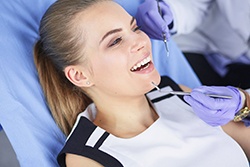 We proudly offer a variety of cosmetic services to help patients achieve the smiles of their dreams. Each treatment can help you with different goals, and they also come with ranging price points:
Teeth Whitening: If you have discoloration, professional teeth whitening can brighten your smile up to 8 shades in a single visit. Whitening is more affordable compared to other solutions; however, it won't help with the shape, size, or alignment of your teeth.
Direct Bonding: One of our most convenient and affordable treatments, direct bonding reshapes damaged teeth with tooth-colored resin. This option can correct minor chips or flaws, but it will need to be redone every 2 to 3 years. Plus, it can't be used for major imperfections.
Braces: Orthodontics straighten teeth to give you a beautiful smile, but treatment will usually cost between $5,000 to $6,000. Additionally, braces don't enhance the color or shape of your teeth, making the results they provide relatively limiting. Plus, there can be some discoloration or staining after you complete treatment from the brackets and wires.
Veneers: Unlike other solutions, veneers in Syracuse correct gaps, misalignment, discoloration, and misshapen teeth all at once. Because they conceal the entire front surfaces of your teeth, veneers are the quickest way to get a full smile makeover. As an added benefit, veneers are relatively stain-proof, making it difficult to discolor your teeth – a smart investment if you want a lasting, white smile.
How to Make Veneers Affordable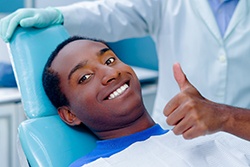 Veneers are usually not covered by dental insurance because they are seen as a purely cosmetic service. That said, our friendly team at Creative Dental Concepts of CNY is ready to make our quality care affordable for all budgets. We accept flexible payment options, and we partner with CareCredit to offer payment plans. With this solution, you would simply choose the monthly payment plan that fits your budget. The best part is that CareCredit financing comes with low-to-no interest, making it easy and cost-effective to get started on veneers. Please don't hesitate to contact us and schedule an appointment. We can't wait to help you achieve the smile of your dreams with veneers!
Veneers FAQs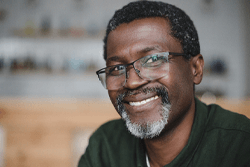 With veneers, you can make the smile you've been dreaming about a reality. Before you begin the process, though, it's important to address any questions or concerns that are on your mind; you should only commit to cosmetic treatment when you're confident that you know what to expect. Below are some detailed answers to a few of the questions that we've heard from past patients who were interested in veneers. Can't find what you're looking for? Call our office; one of our friendly team members will gladly assist you.
Are Veneers Permanent?
The short answer is no. Individual veneers usually last around 10 years before eventually needing to be replaced. But even though veneers are not permanent, they are considered irreversible. Placing a veneer involves filing away small amounts of enamel from the tooth in question. Since enamel can't grow back once it has been removed, the prepared tooth will always need to be covered by a veneer (or a dental crown) in the future. Keep this in mind when you're deciding whether or not veneers are the best choice for your smile.
Do Veneers Give You a Lisp?
Some patients do develop a slight lisp when they first get veneers. Your tongue is used to moving a certain way to pronounce specific sounds and will need time to adjust to the presence of veneers on your teeth. Usually, you might notice the lisp when you try to pronounce the letters "s" and "v."
Over time, your tongue will get used to your veneers, and your lisp should fade on its own. That being said, you can speed up the adjustment process by practicing the pronunciation of any words that are giving you trouble. One way to do this is to get in the habit of reading aloud.
How Many Veneers Will I Need?
That is a question that we can only answer after examining your grin. Our goal will be to get all of your visible teeth to match, so the number of veneers you get depends on which teeth need to be enhanced. Sometimes you might just need a single veneer to cover a tooth that has been slightly cracked or stained. In other cases, you might need as many as 10 or 12 veneers to cover all the teeth that appear when you smile.
Is It Painful to Get Veneers?
You should not feel any pain while your veneers are being placed since your mouth will be numbed before the procedure begins. After the numbness wears off, you might notice some sensitivity and pain. Patients who only have one to four veneers placed will likely have little to no discomfort, but those who receive 8 or more veneers might experience some soreness in the gums and jaw.
Your mouth should feel normal again after about one to two weeks. While you're recovering, you can take ibuprofen and other over-the-counter medications to relieve any discomfort.