Fayetteville Dental Patients Welcome!
Family Dentistry to Keep You Smiling for Life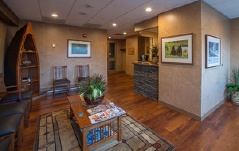 At Creative Dental Concepts of CNY, our skilled dentist and team welcoming Fayetteville dental patients as well as those from Syracuse and all of our surrounding communities. We offer a wide range of family dentistry solutions to help patients get their healthiest smiles and keep them for a lifetime of optimal oral health and beautiful smiles you'll be proud to share. If you're ready to learn more, call our Syracuse dental office to schedule an appointment. We're centrally located, so it's easy for those from Fayetteville who work in the area and those who want to drive in from surrounding communities to reach our team for all of their dental care needs.
A Caring Family Dentistry Team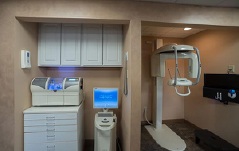 In our dental office, we have one skilled dentist and full team of dentistry professionals to offer the highest quality care for every patient. Gregory A. Craybas, DDS offers a variety of family dentistry services with a dedication to excellence and a keen eye for detail. In addition to offering exceptional quality care, Dr. Craybas is also passionate about getting to know his patients and building lasting relationships.
Dental Office Hours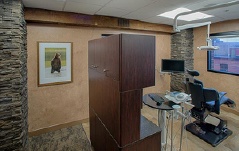 We are happy to offer family scheduling, so you can bring everyone in to see us on the same day. We also do our best to provide same day care for dental emergencies. We schedule appointments regularly during the following office hours:
Monday: 7:30 am - 4:00 pm
Tuesday - Thursday: 7:30 am - 5:00 pm
Friday: 7:30 am - Noon
Comprehensive Dentistry Services
To make your family's dental care more convenient, we are proud to offer a comprehensive array of dentistry services to meet every need, including all of the following:
Family dentistry, including teeth cleanings and dental checkups, all under one roof so your family can grow with our dental office
Cosmetic dentistry, including teeth whitening and porcelain veneers
Restorative dentistry, including partial and full dentures, tooth replacement with dental implants, root canals, and dental crowns and bridges
Convenient Dental Office Location
Our dental office is conveniently located at the intersection of several major highways, making it easy to reach our team from any of our surrounding communities. If you're traveling to our Syracuse dental office from Fayetteville, the easiest route to our front door is as follows:
Start out heading west on New York State Highway 5/Genesee Turnpike for three miles
Follow signs for New York State Highway 92 West and East Genesee Street for 4 miles
Turn left onto University avenue
Take a right onto Madison Street, the first cross street
At the next cross street, turn right onto South Crouse Avenue
Our office is located on the right at 1060 East Genesee Street